It's been a short while since we've shared anything, and that's because we've been busy building out Fern here in rainy London.
We're thrilled to announce that we're ready to start onboarding the first users to our closed beta. 🎉 We will be rolling it out very slowly, so spaces are limited.
At Fern, we are building a user research (UXR) management platform for folks who do research. Our goal is to make life easier for user researchers (solo or part of a team) and for product teams with no dedicated researchers, where PMs and product designers are talking to users.
If you've ever had to reach out to your users, at scale, about a specific problem you're working on, you know how time-consuming, manual and disjointed it can be. We're building a platform that consolidates the numerous tools you would typically use so that you can spend less time on admin and more time talking to your users.
We're only just getting started, so there is so much more we have in the pipeline, but here's what you can expect from the private beta:
Centralized panel management
One of the most challenging aspects of doing research with your users is keeping track of who you've spoken to. Details like which studies they've been part of or when was the last time you talked to them are often hard to keep fresh.
Our panel management will finally make this enjoyable again. So long, spreadsheets!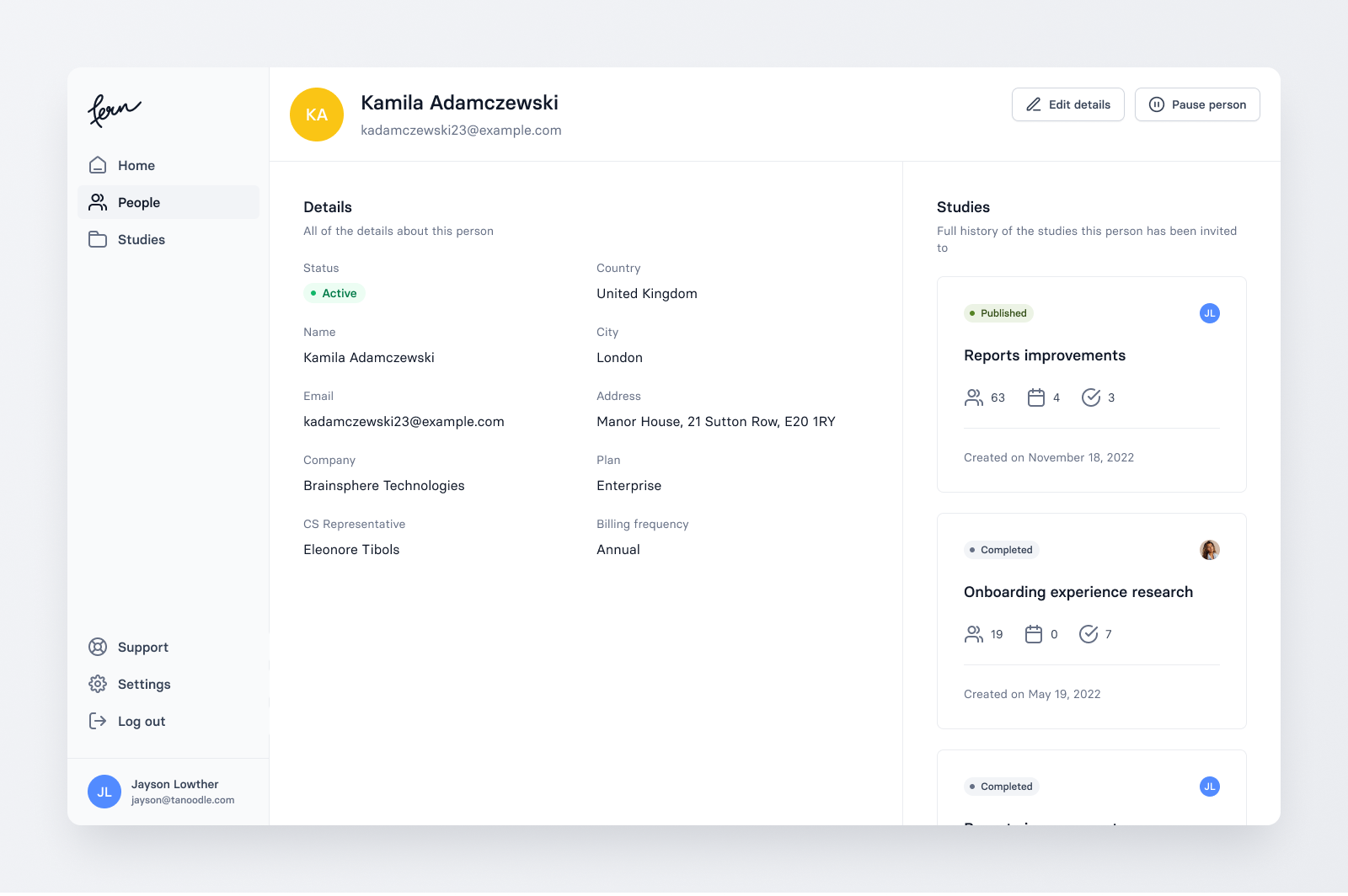 Flexible user segmentation
Our panel manager also makes it super easy to create new segments of your users based on any attribute in your panel without having to go back to your data or engineering team for an updated CSV/spreadsheet.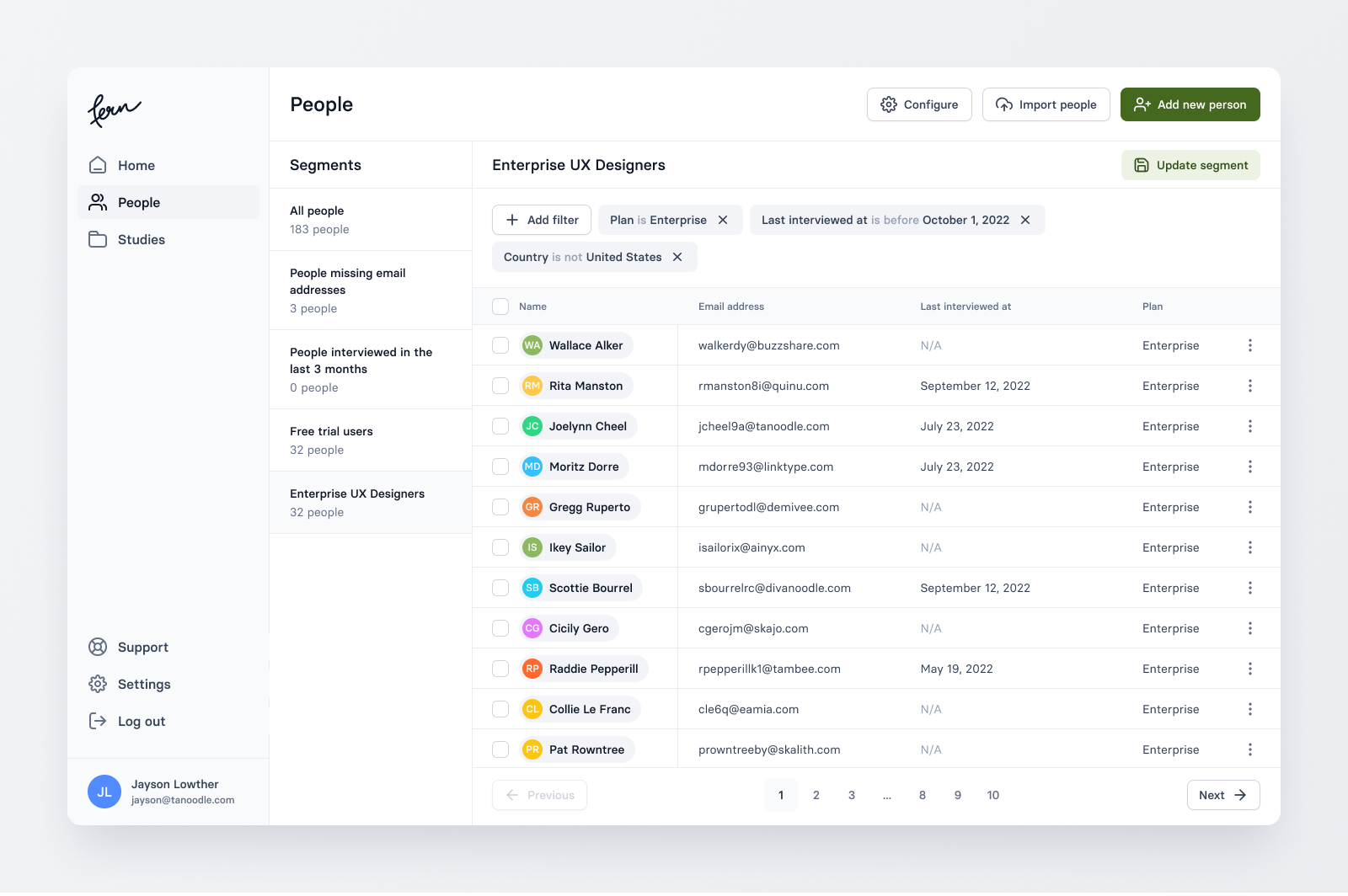 Simple outreach automation
And last but not least, Fern helps you to keep track of your studies and automate the tedious task of reaching out to your users with invites. We also show helpful insights into how your outreach performs and keep track of all the scheduled interviews.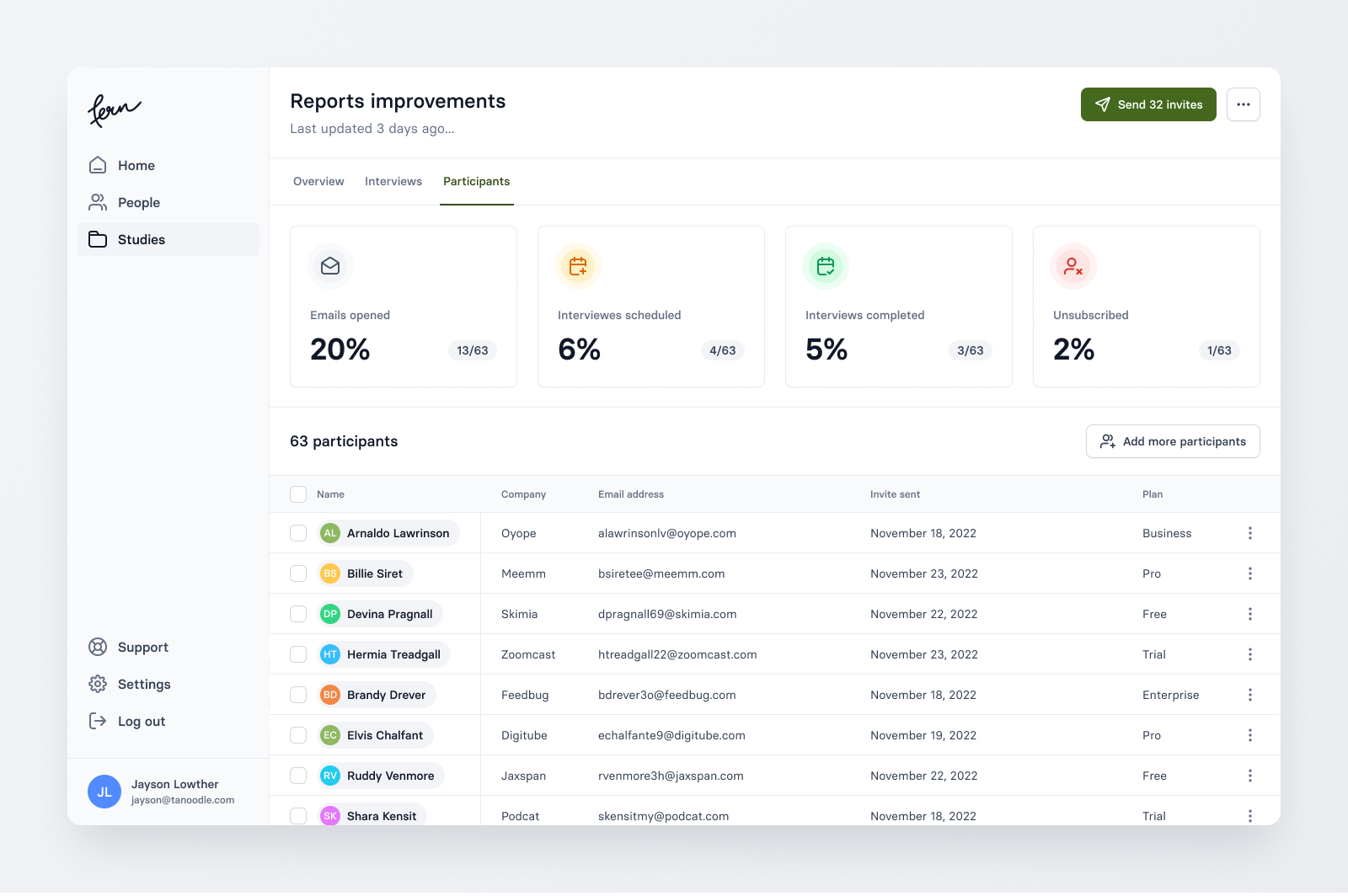 For the time being, you still need to use an external scheduling service, like Calendly or Savvycal, for the interviews, but we aim to roll out our own solution eventually. And Fern only works with Google Calendar for now.
Looking ahead
As mentioned in the beginning, we're only just getting started. However, we have a lot planned because we're only just scratching the surface when it comes to improving user research tooling. So we want to work with you to ensure we're building the best platform for busy product teams.
Again, spaces are limited during the first phase of our closed beta, so we recommend signing up for the early access list to be the first to know when more spots open up.