Simple panel management
Connect Fern with your CRM, or customer data platform for an always up-to-date research panel. Add custom fields where needed. Say goodbye to messy spreadsheets!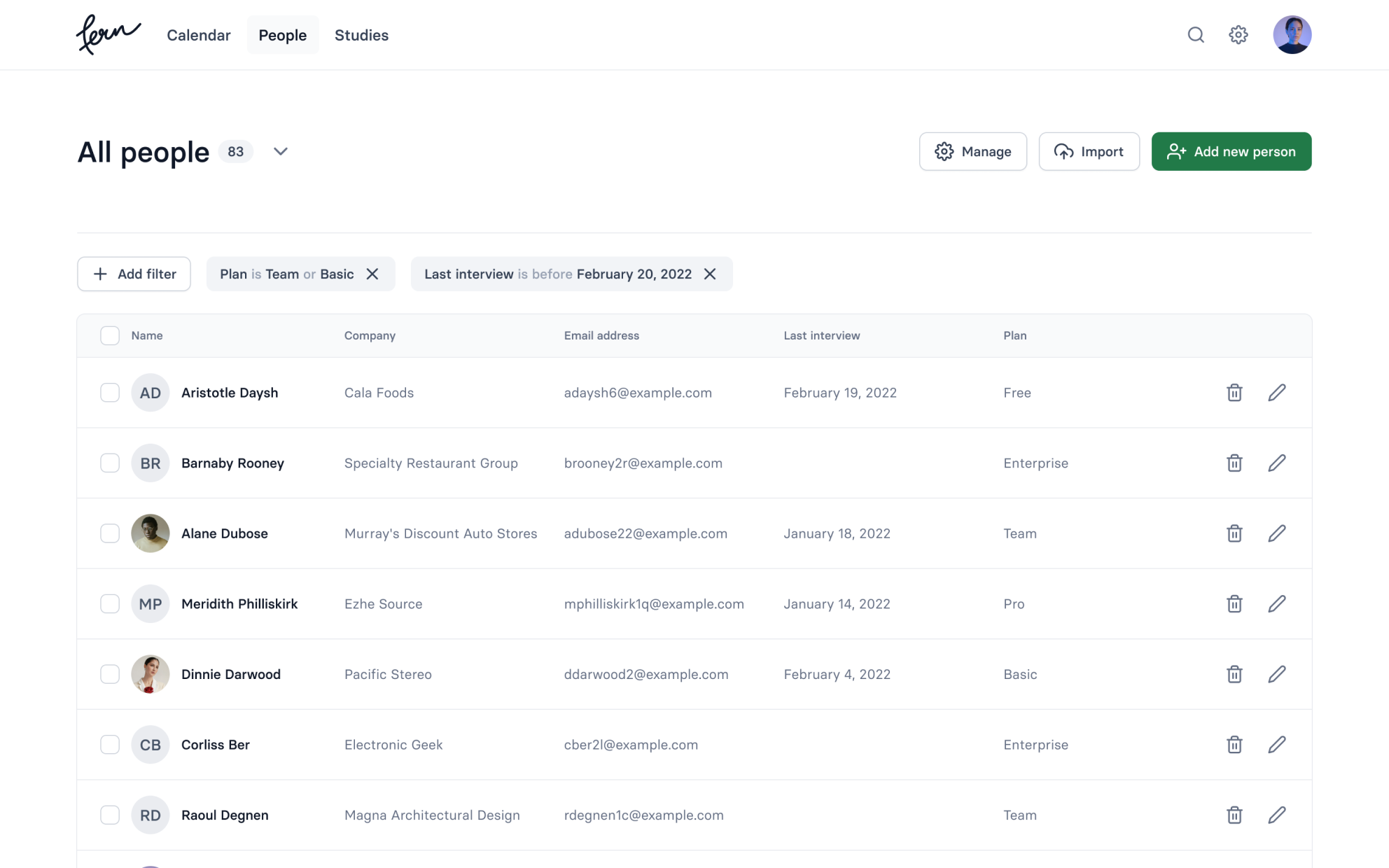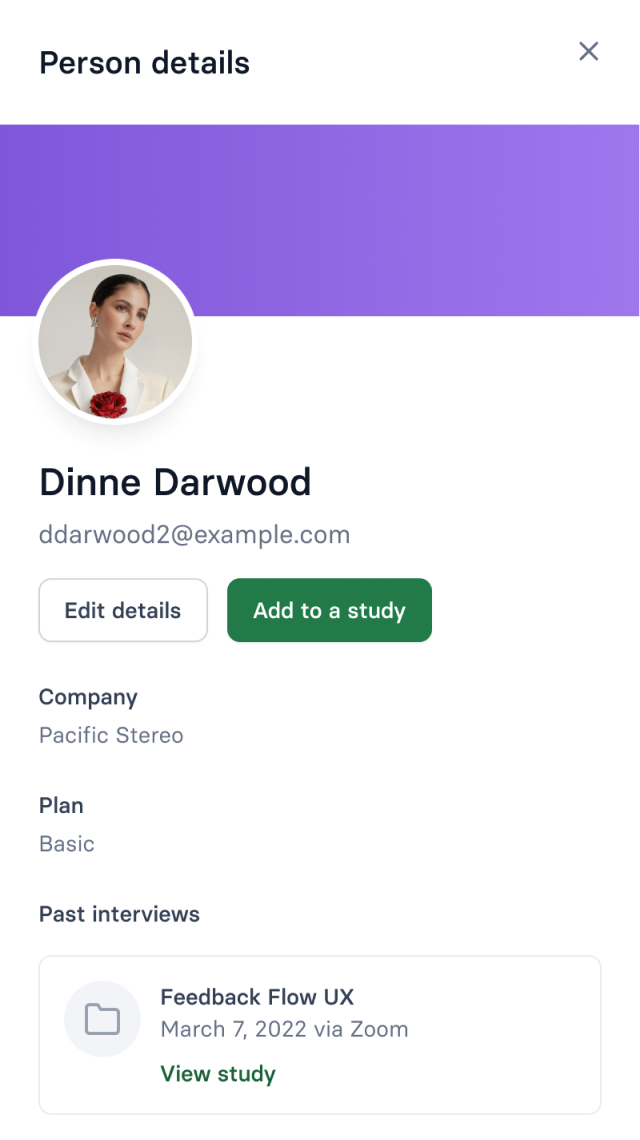 Flexible user segmentation
Slice and dice your customer data based on any attribute. There's no need to go to the data team every time you want a new list of users to talk to.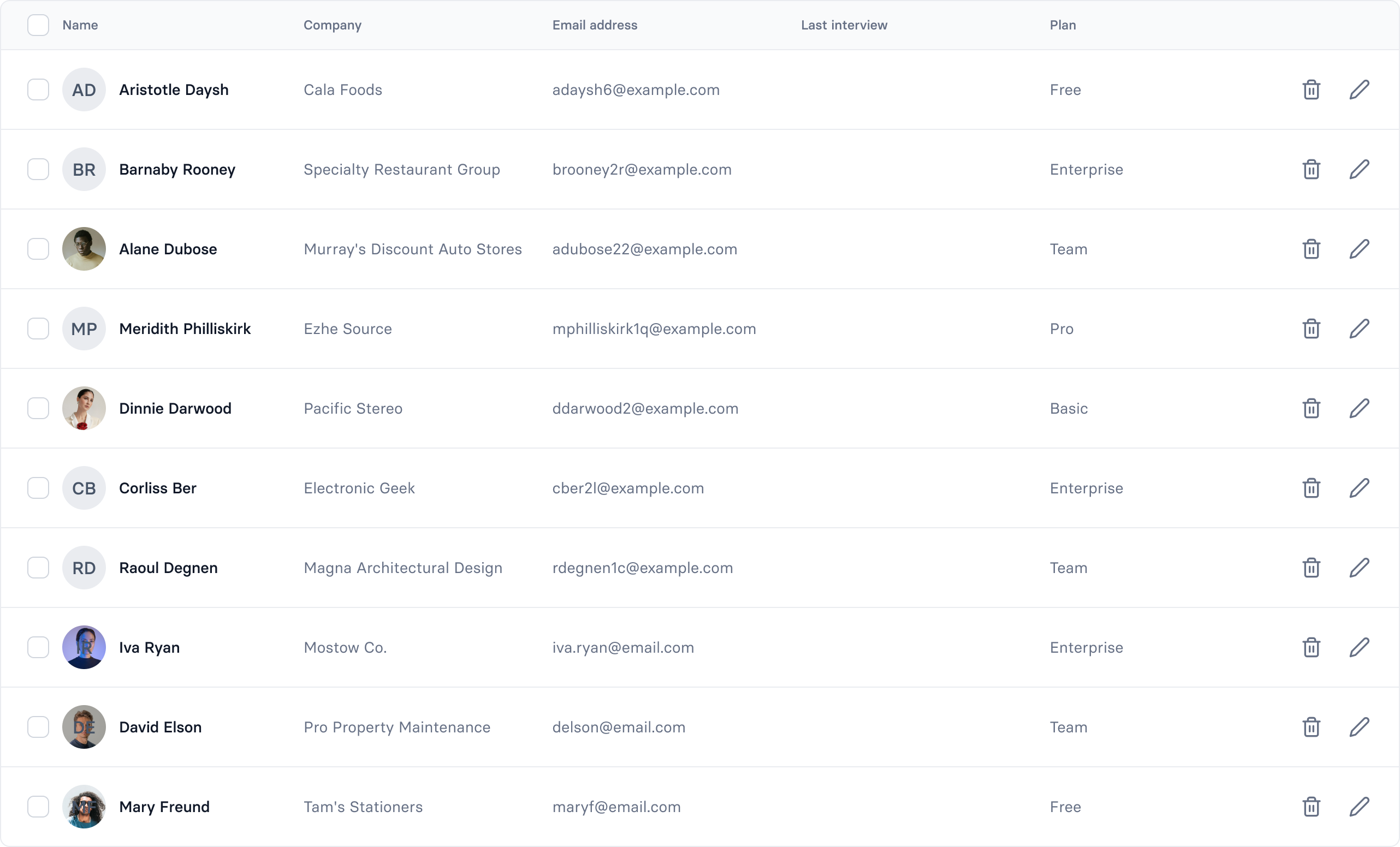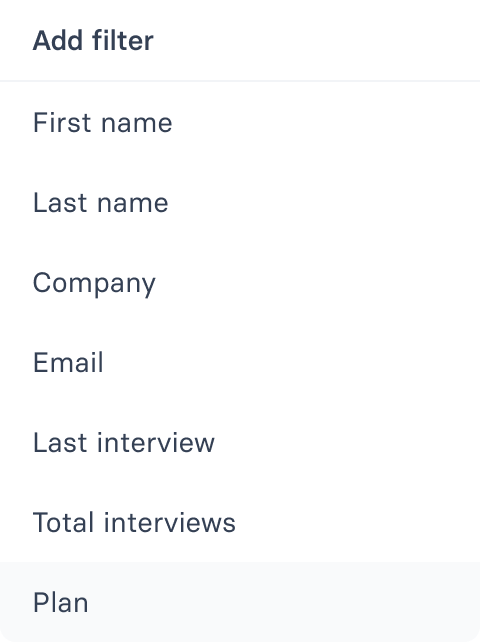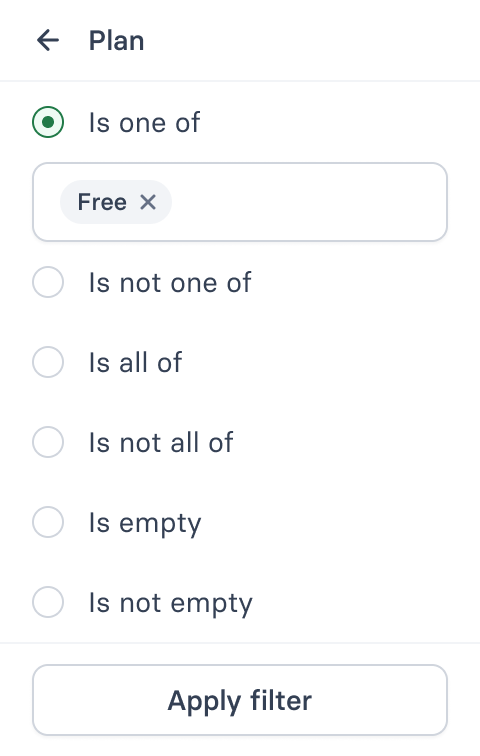 Easy interview scheduling
Ditch the email ping-pong and third-party tools for setting up one-off or recurring user interviews. Simple to use scheduling links, automatic emails and reminders. Just sit back, relax, and talk to your users!